Mary Izett stopped by our booth and asked us for a few minutes to let her listeners know about The Brew Bag - we obliged - here it is. Our portion  in episode # 170 starts at 29:22 - Thanks Mary!!
---
• BIAB • brew in a bag • cooler mash tun • filter beer • grain crush • how to brew • mash • mash gravity • no sparge • sparge • sparging • stuck sparge • The Brew Bag • water to grain ratio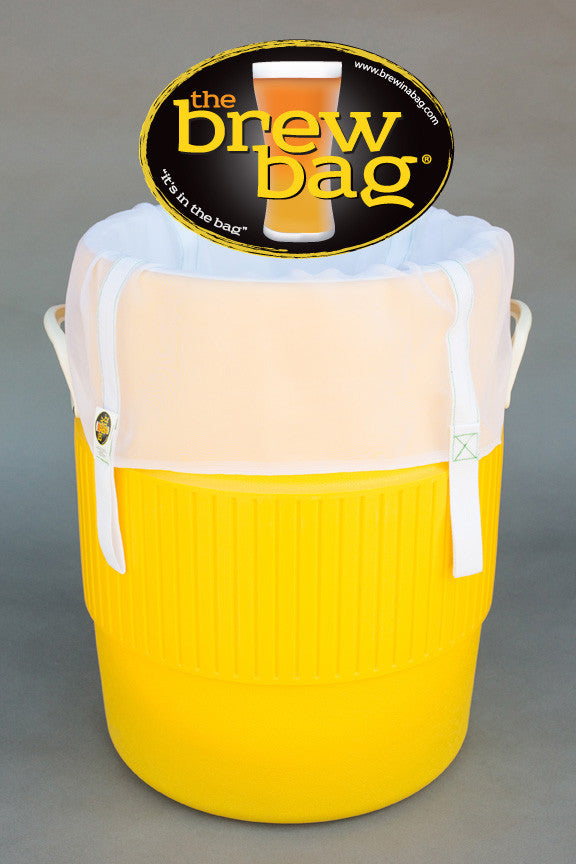 We've added a series to YouTube so you can see the step-by-step process of brewing using a fabric filter. This VIDEO outlines the processes and briefly explains the advantages of using true filter instead of relying on the grain bed and a bottom pick up.
---
• double mill grain • grain crush • mill gap setting • polyester fabric • The Brew Bag • wort filter
Interested to find out if the mill setting makes a difference? We've done our own experiments as well and coupled with many BIAB brewers comments from around the web, come to the same conclusion - a finer crush aids in faster more complete conversion, higher efficiency numbers, and in our humble limited opinion a better tasting beer - but we're a bit biased on the taste side of things. The folks at Brulosophy conducted a test that you can find here.
---
• food safe • polyester fabric • The Brew Bag
    Frequently we are asked if the material we use to make the bags is food safe. Every component of the the bags is made from 100% polyester - thread, strap, material. Above you'll see the results of the test on the entire bag - all materials passed. For competitive reasons we have blocked out the name of our manufacturer. Below are links to other sites that confirm the results of our test.   http://www.tfia.com.au/satellite/textiles/about-polyester Polyester is the name of the fibre extruded from polyethylene terephthalate (PET), a widely used synthetic fibre traditionally used in clothing and bedding.  Polyester does...
---
• BIAB • brew in a bag • cooler mash tun • how to brew • mash tun • no sparge • sparge • sparging • The Brew Bag • wort filter
    Because the brew in a bag process is still fairly new in the USA, there is still some confusion about how to use a fabric filter in the brewing process. Some folks still call it a "method", as if the resulting product is different than when employing a sparge to wash sugar from grain, and they might also suggest its use is for only single kettle BIAB, but it is currently being used by sparge brewer's as well.   Essentially, the fabric replaces the grain bed as the filter and that alone allows many steps of the process...